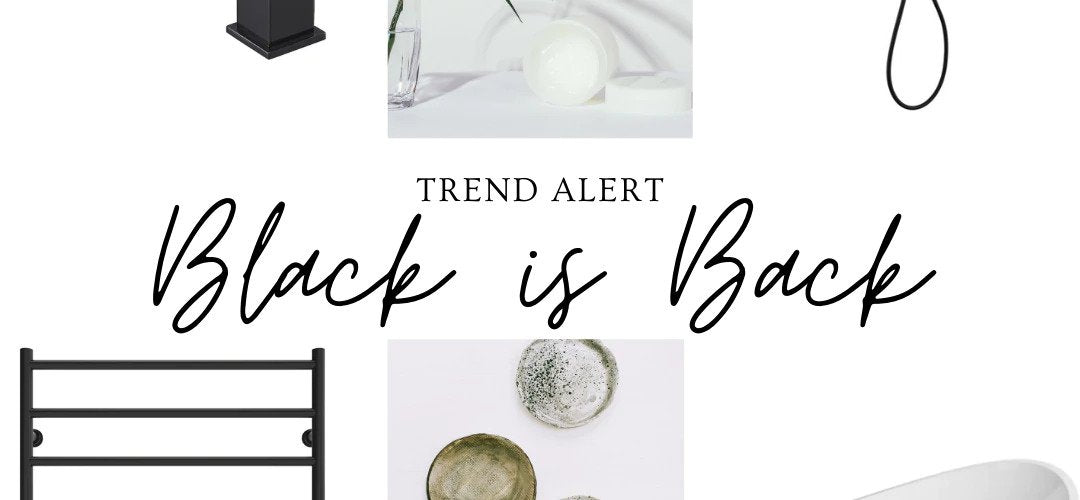 Black is Back: How To Incorporate Matte Black in Your Bathroom
Introduction
Matte Black is taking the American bathroom scene by storm. This chic, understated finish is gaining popularity for its contemporary and luxurious feel. If you're keen on transforming your bathroom, exploring the myriad ways to infuse matte black is a trend worth exploring.
Elevate Your Shower Experience
The Contemporary Shower Upgrade
A quick and effective way to modernize your bathroom is by introducing a matte black showerhead. Replacing your existing shower faucet with a matte black one is a straightforward DIY project. To truly elevate your space, consider upgrading to a complete matte black shower kit. These kits often include oversized rain heads, hand showers, and body jets, delivering a spa-like shower experience right in your American home.
Faucets and Accessories
Starting with Subtle Sophistication
If you're not ready for a full bathroom makeover, consider starting with bathroom faucets and accessories. These are relatively easy to replace, allowing you to dip your toes into the matte black trend gradually. Explore a variety of styles and configurations for bathroom sink faucets, from contemporary single-handle designs to bold widespread options that infuse character into your space.
For those who want to incorporate matte black without plumbing work, swapping out bathroom accessories is a simple yet impactful project. Replacing towel bars, paper holders, and robe hooks with black finishes breathes fresh, modern life into your bathroom.
Pro Tip: Matte black finished faucets are highly resistant to spots, effectively concealing water stains from regular use. However, they may be prone to visible mineral buildup from hard water. Regular cleaning is essential to maintain the finish's durability and keep your bathroom looking pristine.
Embrace Boldness with Countertops and Sinks
From Boring to Remarkable
A matte black sink seamlessly complements nearly any existing vanity or bathroom cabinet. Transform your bathroom by installing a striking matte black vessel sink. Some opt to create a stylish contrast by pairing a matte black sink or countertop with a white vanity. When coupled with a tall matte black faucet, this combination instantly lends a refined and luxurious ambiance to your bathroom. To tie everything together in a matte black design, consider replacing your vanity's hardware with black handles or knobs. This straightforward project allows you to achieve a cohesive look on your own.
Illuminate with Style
Light Up Your Space
If your bathroom still boasts dated lighting fixtures, consider an affordable upgrade by switching to matte black pendants or sconces. These fixtures offer a fantastic and cost-effective way to infuse timeless elegance into your bathroom. Given the importance of bathroom lighting, opt for pendant lights with soft bulbs to create a welcoming atmosphere.
Reflecting Modernity
Mirrors That Define Your Space
An outdated mirror can drag down the entire bathroom's aesthetic. Instantly modernize your space by replacing it with a sleek matte black-framed mirror. Whether you favor a modern rectangular shape or a classic round frame, you'll find an increasing array of options for matte black mirrors that perfectly complement your American bathroom.
Conclusion
In conclusion, matte black is the epitome of contemporary bathroom elegance, and it's making waves in American homes. With an array of choices, from shower upgrades to faucets, sinks, lighting, and mirrors, you can seamlessly infuse this trend into your bathroom. Experience the sophistication and luxury of matte black, and watch your American bathroom transform into a haven of timeless style and modernity.